Indigo-dyed BAMBOO
Bamboo wall material
RE-style BAMBOOIndigo-dyed

「Indigo-dyed BAMBOO」

 Product specification
Size
Width 40 x length 250mm


Please allow ±0.5cm differences in measurements.
Since this product is a processed genuine natural bamboo, it may swell or shrink due to humidity.

Color
Indigo
Minumum Order
Quantity
100pcs

Price
51,900 JPY(519JPY/pc) (excluding shipping cost)

Product condision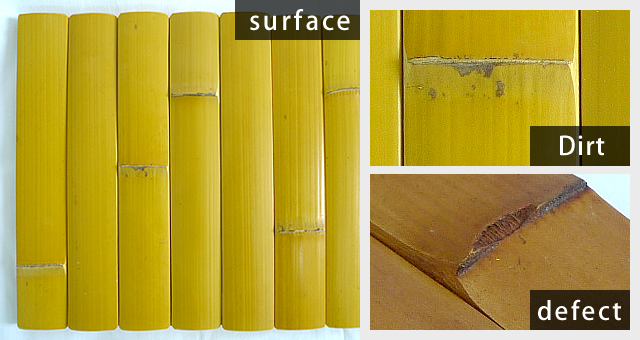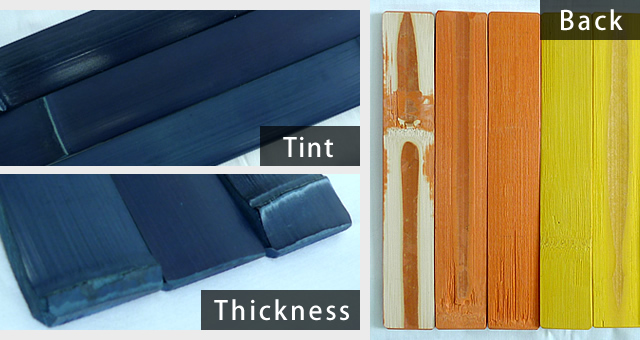 As RE-style BAMBOO is a dyed natural material, small scratches and stains are indeed natural tastes to enjoy. No such scratches and stains are caused during the fabrication, and thus, deemed as defects. Please understand no two products are identical in color, thickness and finish of surface.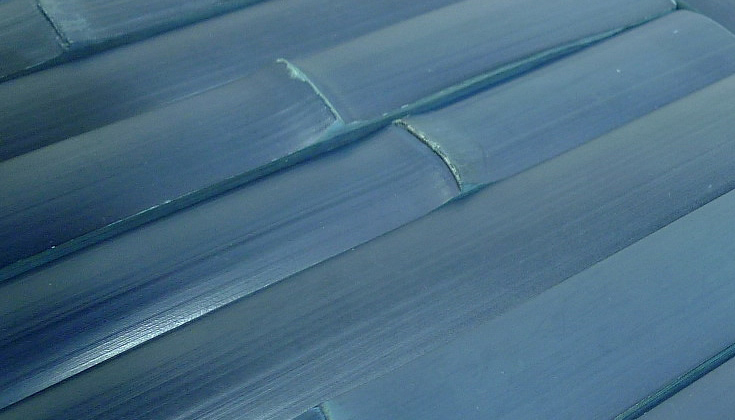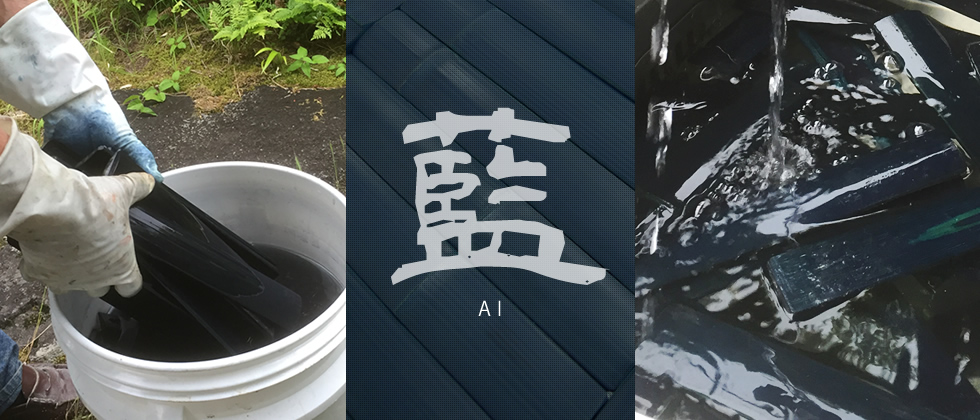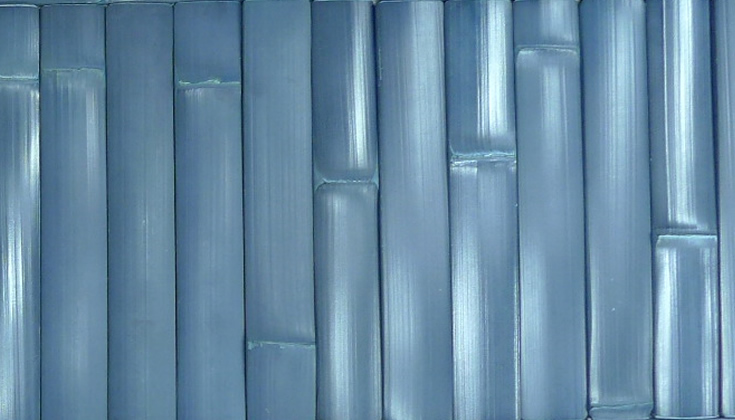 Feature
Beautiful indigo-dyed bamboo is made into a fancy product.
Most Japanese feel a kind of nostalgy in indigo-dye.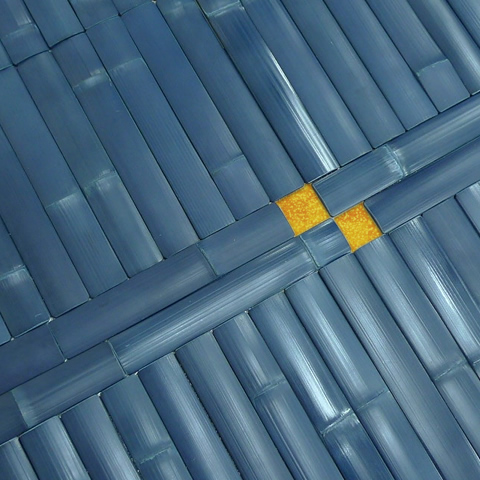 We add a new modern concept to this traditional technique that has been used in Japan from ancient times, to create a unique bamboo material, indigo-dyed BAMBOO.
Please choose the indigo-dyed BAMBOO to fit the personality of the user of the room.
We produce all indigo-dyed BAMBOO by hand using only bamboos grown in Japan. Every piece of product is the "only one," which is completely different from the mass-production where the same products are manufactured in large quantities.
If you are looking for something different from others, indigo-dyed BAMBOO should be the perfect choice for an interior.
Secret story by a chief developer
To say the truth, I doubted that I could find the way to indigo-dye not fabrics but bamboos, when I first heard the development plan. That was because I knew oil content in bamboo material would repel indigo-dye solution.
We have repeated uncountable but many experiments in these two years. It had passed already one and a half years since the start of development when we finally got a prospect.
We could accomplish the development of new product through trial-and-error for two years, because of the great supports from many people. Without their valuable knowledges, it is certain that we couldn't make it.
I devoted myself in the development only to aim at bringing a product that we'd never seen before into the world. I wish indigo-dyed BAMBOO would be used in many houses and bring joy and happiness to many people.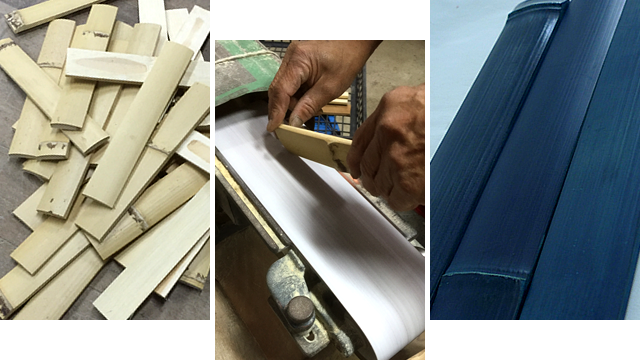 RE-style BAMBOO Product list
RE-style Indigo-dyed BAMBOO