Smoked BAMBOO
Bamboo wall material
RE-style BAMBOO Black smoke

"RE-style BAMBOO Black smoke"

 Product specification
Size
Width 40 x length 250mm


Please allow ±0.5cm differences in measurements.
Since this product is a processed genuine natural bamboo, it may swell or shrink due to humidity.

Color
Black smoke color
Minumum Order
Quantity
100pcs

Price
59,400 JPY(594JPY/pc) (excluding shipping cost)

RE-style BAMBOOStraw Smoke

'Straw Smoke BAMBOO'

 Product specification
Size
Width 40 x length 250mm


Please allow ±0.5cm differences in measurements.
Since this product is a processed genuine natural bamboo, it may swell or shrink due to humidity.

Color
Straw Smoke color
Minumum Order
Quantity
100pcs

Price
59,400 JPY(594JPY/pc) (excluding shipping cost)

Product condision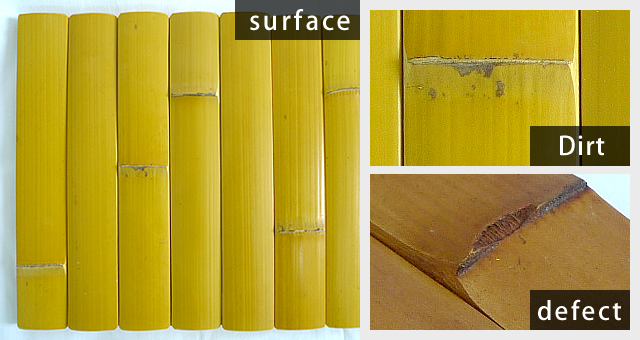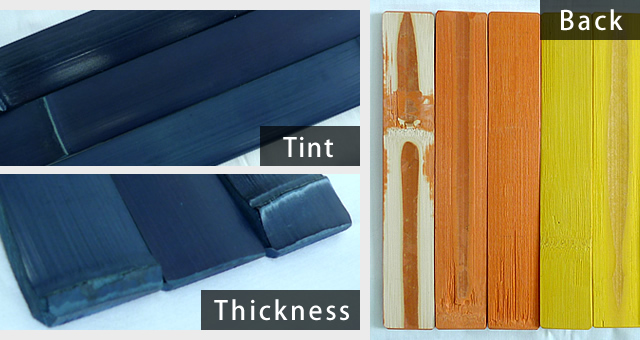 As RE-style BAMBOO is a dyed natural material, small scratches and stains are indeed natural tastes to enjoy. No such scratches and stains are caused during the fabrication, and thus, deemed as defects. Please understand no two products are identical in color, thickness and finish of surface.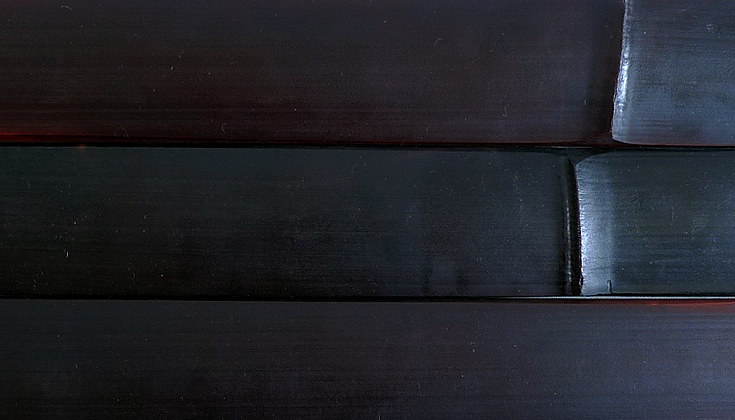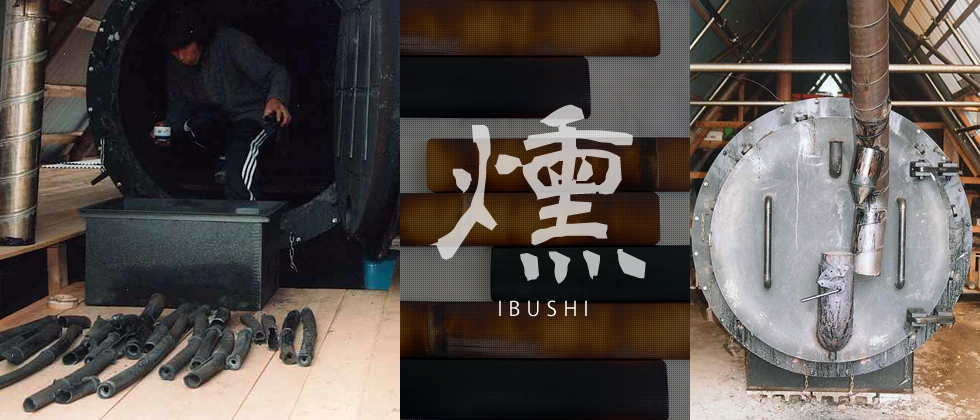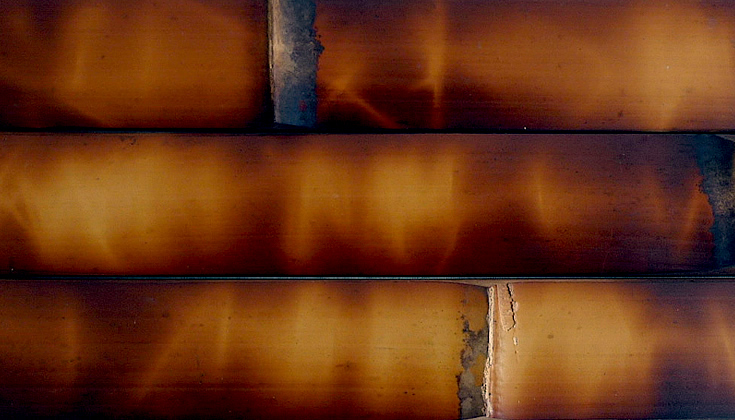 Feature
We successfully developed the technique to smoke bamboo that existed only in old times for Smoked BAMBOO.
It was a long time ago when Irori fireplace was in any houses. At that time, woods and bamboos were smoked naturally by the fire.
However, it is difficult to find such a house today.
Smoked BAMBOO is perfect to upgrade your interior for renovation, new construction or even DIY works. Please give it try!
You may notice a slight smoky smell, which is the taste of smoked BAMBOO. If you don't like the smell of smoked foods, you'd rather not choose this product.
With really brilliant colors, this bamboo material is just one-of-a-kind.
Fire does a wonderful job to create tasteful views different from each other.
Sense of beauty in Japan, wabi-sabi, is embodied in smoked BAMBOO. This splendid bamboo material can generate calm and quiet, and yet vigorous atmosphere.
Smoked BAMBOO is created by the art of fire, making a unique view on each piece. This is certainly the ultimate "only one" product made of bamboo.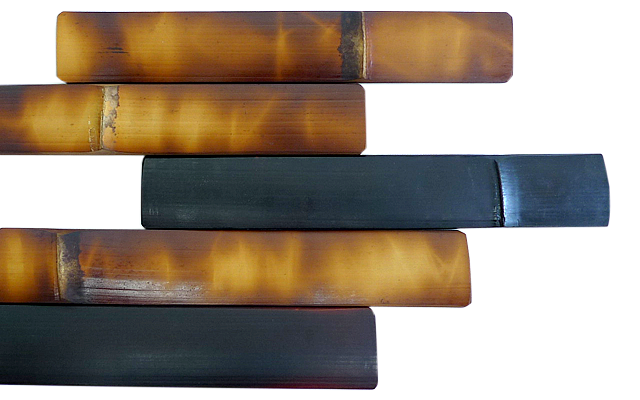 Secret story by a chief developer
It took a long time and troubles for the development until the very end. For that reason alone, I couldn't stop crying when I succeeded to accomplish smoked BAMBOO. It is the same as potteries, as it is the art of making products beyound human understanading.
I believe it's not too much to say that it is the king of bamboo materials. All the efforts and hardships I spent should well deserve it.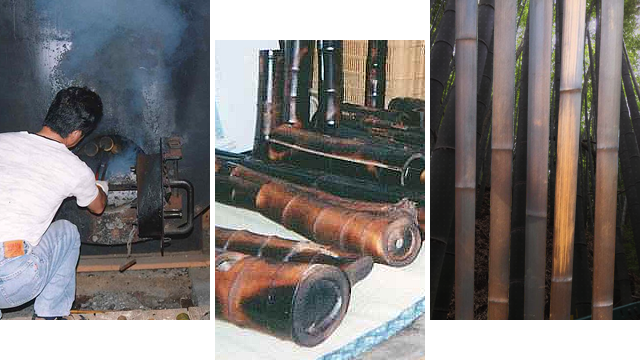 RE-style BAMBOO Product list