Soundproof box for portable generator with heat measurement
We had many inquiries from many different countries for soundproof box which reduced the noise of generator before but we still had a problem for the heat remained inside the box.
Now we have released the New Soundproof box for portable generator with heat measurement with 3 years M&D. Finally we could reduce the noise to only 65 decibel. Please check the differences with the following video.
| | |
| --- | --- |
| without Soundproof box (1m) | without Soundproof box (3m) |
| | |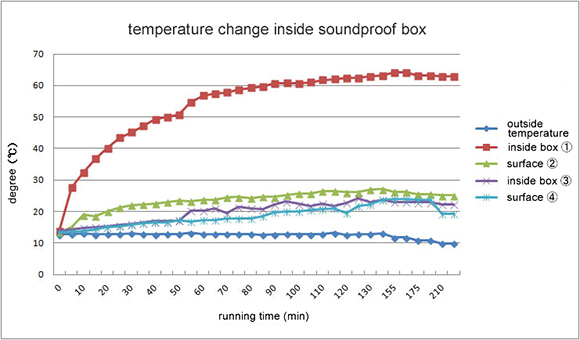 PRICE:

168,400

JPY (EX-WORKS) with silencer muffler
Delivery:
about 2 weeks after confirming the payment from you
The generator we had confirmed already
HONDA EU16I
Subaru SGI 14
Denyo GE1600-IV
[Inner size]
Width : 36cm
Length : 70cm
Height : 45cm
Please check your generator size with comparing above size.
[Precautions]
Please donít use Soundproof box in bad-ventilated space even out door.
When using Soundproof box, please leave Soundproof box from facilities or buildings at least 1 meter.
Donít put something, sit, touch, look in around the exhaust area.
Donít tilt or move Soundproof box when a generator is working.
Donít operate with wet hands. You will get a shock if you touch with wet hands.
Donít use Soundproof box in rain.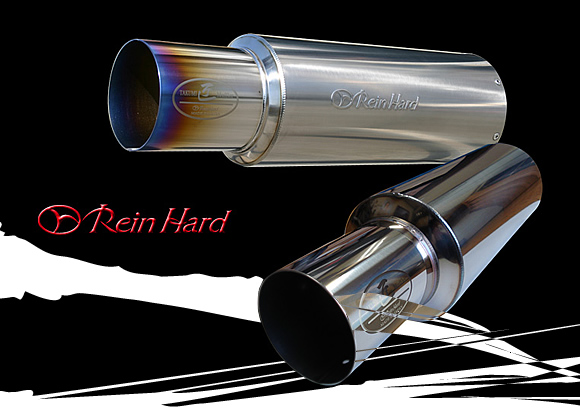 Rein Hard is one of famous automobile exhaust brand name in Japan. The manufacture of this brand is Yamato Co., Ltd and looking for distributors, buyers and importers in the world market. They are also accepting OEM/ODM production for your brand too.
If you are interested in selling our high performance and high quality exhaust made in Japan, please feel free to contact to us.
Distributor's Merit
Distributor Merits being our partner in the world
We are looking for our partner selling our " Rein Hard exhaust muffler " in abroad. The merits to deal our products are as followings :
A distributor can deal in high quality products corresponding variety needs from your customers with us.
A distributor will be able to be supplied from us directly with a distributor's price.
We can provide a cultivated sales method from our long history to a distributor.
We can forward customers information inquired to us to a distributor.
A distributor does not need to stock lots of our products because of production on order from you and in short delivery term.
We believe that a distributor can enjoy the deals with us sharing satisfaction and joy to provide our products to end-users. Please feel free to ask us
Rein Hard Exhaust
product :
Correspondence model list and price list
Trade Conditions :
| | |
| --- | --- |
| Shipping | FOB Tokyo port |
| Payment | T/T (wire bank to bank or Paypal) |
| Lead Time | 10 working days after confirming a fund transfer |
| Minimum lot per an order | 1 |
| Personal order | Acceptable |
| Package | Export carton box (size : 160 x 40 x 30cm) |
| Weight per carton | from 15Kg to 20Kg |
| Inspection | All inspection will be done before shipping |
Exporter :
Company name
Yamato Co., Ltd
Address
2-10-12 Namiki, Iwatsuki-ku, Saitama, Saitama
399-0068 Japan
Telephone
81-48-749-8581 (Japanese)
81-53-476-6221 (English)
Fax
81-48-749-8550
Representative
Hiroyuki Tsukanome (president)
Established

June, 1988

Capital
10,000,000 JPY
Business details

1) Design and development for Automobile parts
and motorcycle parts

2) Manufacturing silencers for generator

3) Sales of automobile parts and motorcycle parts

Associated company
Anfeild Co., Ltd (Auto parts sales)
E-Pod Co., Ltd (Imported car parts sales)
Homepage
http://www.yamato-e.jp/en/
http://reinhard.jp/en/
Certification
ISO9001
We are always welcome your visiting to our office and factory!