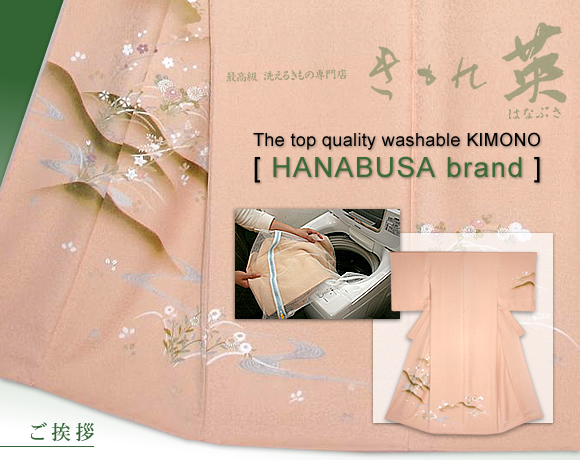 Greeting:
Our company has been manufacturing the high quality KIMONO which you can wash our washable KIMONO in your home easily since we established.
We are very proud of our high quality KIMONO even the material is polyester as same quality level as silk.
We thank to all many customers lives in abroad often visit our store to buy our washable KIMONO when they return to Japan but this time, we would like to study if we will be able to supply our washable KIMONO directly to the customers lives in outside of country.
It would be very appreciated if you could answer our questionnaires in below.
Kimono Hanabusa (Proprietress)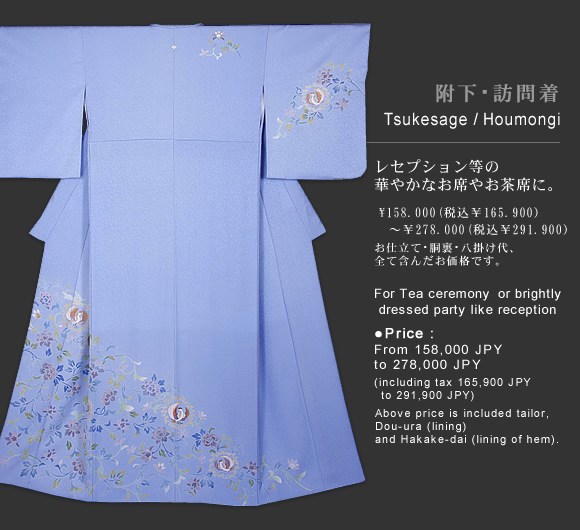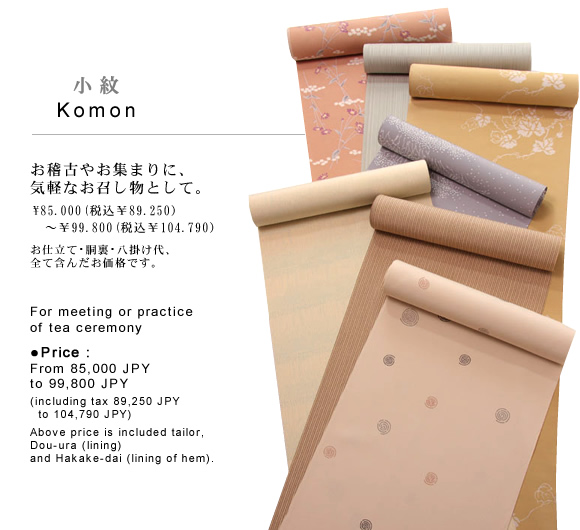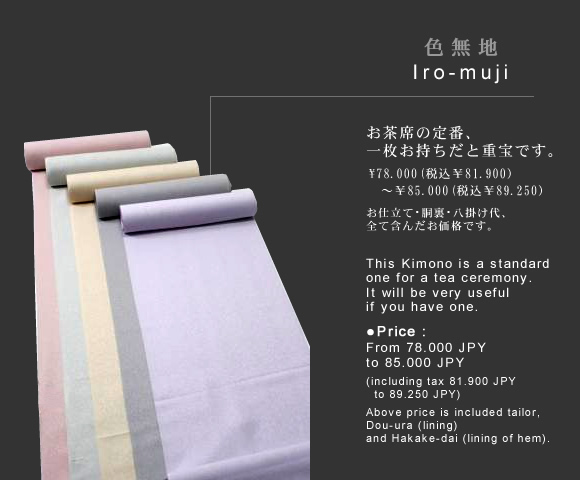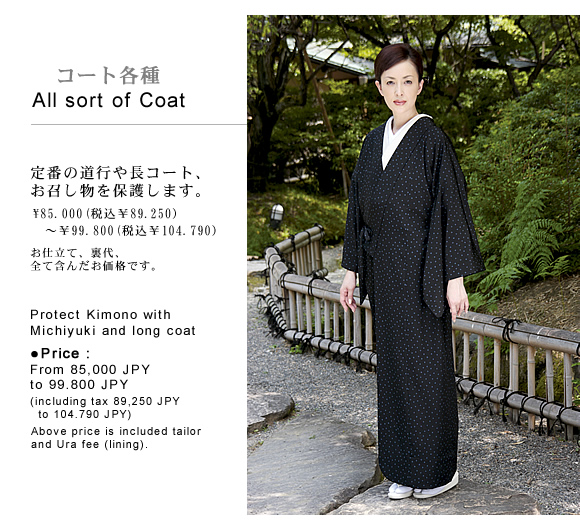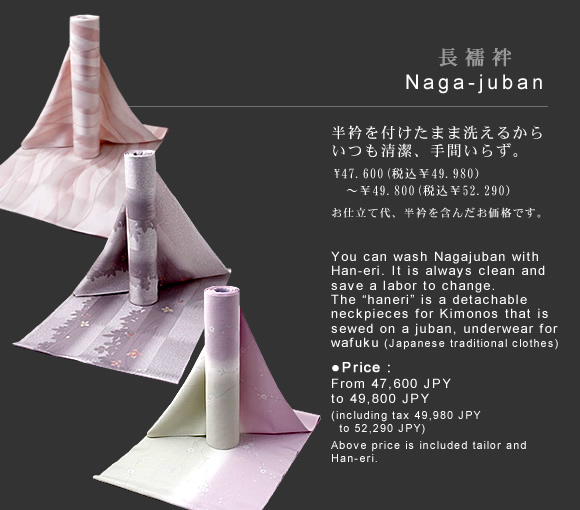 For our selected the

textures

by HANABUSA
The material of texture for our washable KIMONO is polyester.
There are all sorts of polyester but its quality is diversely and different. HANABUSA Kimono is particular about the textures to select the white texture samples from dozens in a year.
After checking all, we check again the dyed conditions at our factory only with the selected textures. Then after confirmed the colors dyed in our factory, we chose the texture passed our testing for tailor the Kimono and wearing test. This wearing test is very important to check the strength and endurance of texture especially around the hips part and the knee part. This inspection and testing is our basic rules to sell our products in confidence.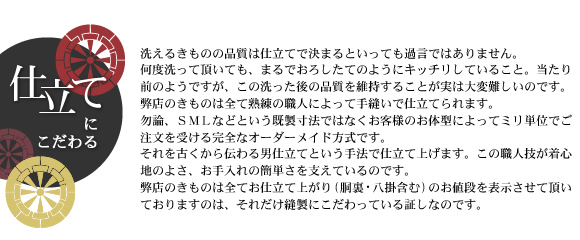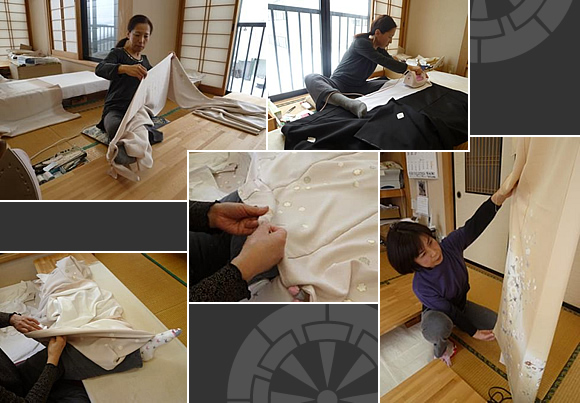 About

cut

and

tailor

of HANABUSA brand KIMONO
It is no exaggeration to say that the quality of washable KIMONO is decided by the method of cutting and tailoring. However how many times you wash KIMONO, a good tailored KIMONO is like always brand new KIMONO. You might feel it is a common thing but to keep the quality in always fine after washed is very difficult one as well.
The difference of our washable KIMONO than others is the cutting and tailoring. Even one time washing our KIMONO, you can see and feel the difference comparing good tailor KIMONO and not one.
Also All HANABUSA brand KIMONO are custom-order made for each customer with sizing in mm unit to fit it to each customer, not like S, M, and L size as ready-made KIMONO. We cut and tailor for our customers by our exclusive sewing factory. All employee in the factory are the skilled craftsman and sewing with a measurement of balance yarn and cloth adding HANABUSA's original know-how. This differences by our craftsman's skill will make comfortable to wear and easy maintenance. The price of HANABUSA KIMONO is included cut, sews, lining and Hakkake. (inside cloth used around cuff and hem)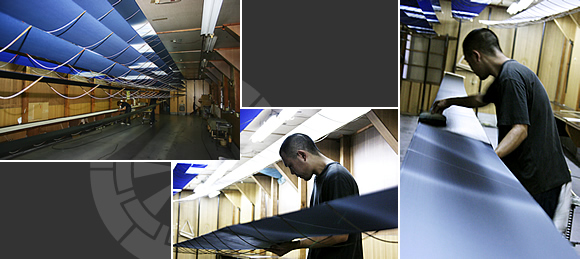 HAMABUSA brand KIMONO is wedded to the

original

KIMONO
HANABUSA won't mass-production for each KIMONO design and pattern considering for our customers.
As for KOMON KIMONO, we produce 1 pattern, 1 color for only 2 rolls of textile, and all HOUMONGI KIMONO is only one design and color. So we don't have any catalogues for our products.
Regarding to YUZEN KIMONO design, we have been cooperating with CHISO established in 1555 in Kyoto and also we have been selling exclusively HOUMONGI KIMONO designed by traditional craftsman TAKEKO OKAYAMA.
HANABUSA thought we wanted to provide better KIMONO for the customers with better fabric, better dye and best finishing of cut, sewing and tailor. We would like to add our words when we sell our special KIMONO to our customers so we have not wholesaling before.
Our policy for the products is even we will spend time and labor, we won't mass-product the same design KIMONO for each customer. Our price must be littler higher than the other KIMONO sellers but we are very proud of the quality for the washable KIMONO.


The washable HANABUSA brand KIMONO can be washed like the following procedures.








Name


KIMONO HANABUSA (Hanabusa Co., Ltd)


Place to inquire


4-15 Shin Ogawa-cho, Shinjiku-ku, Tokyo


Shop address


Kagurazaka 1-chome Bldg,
1-15 Kagurazaka Shinjuku-ku, Tokyo 162-0825 Japan


Tel


+81-53-476-6221

Fax

+81-53-476-6148


Founded


1967

WEB site


Evolution and Create Inc (WBC Japan) is a consultant and marketing company established 1998.
One of our clients Hanabusa Co., Ltd located in Tokyo in central part of Japan would like to offer us to prevail their products to world market this time. Please refer their product lines and please contact us freely if you are interested in. Regarding this distribution, if you would like to confirm the condition to deal with, please contact us.
Any inquiries are welcome !!